Admin users have access to global account settings in the user interface.
Here is a rundown of the basic functions:
Account Settings:
Click on your name (user) in the bottom left, and select "settings" from the drop down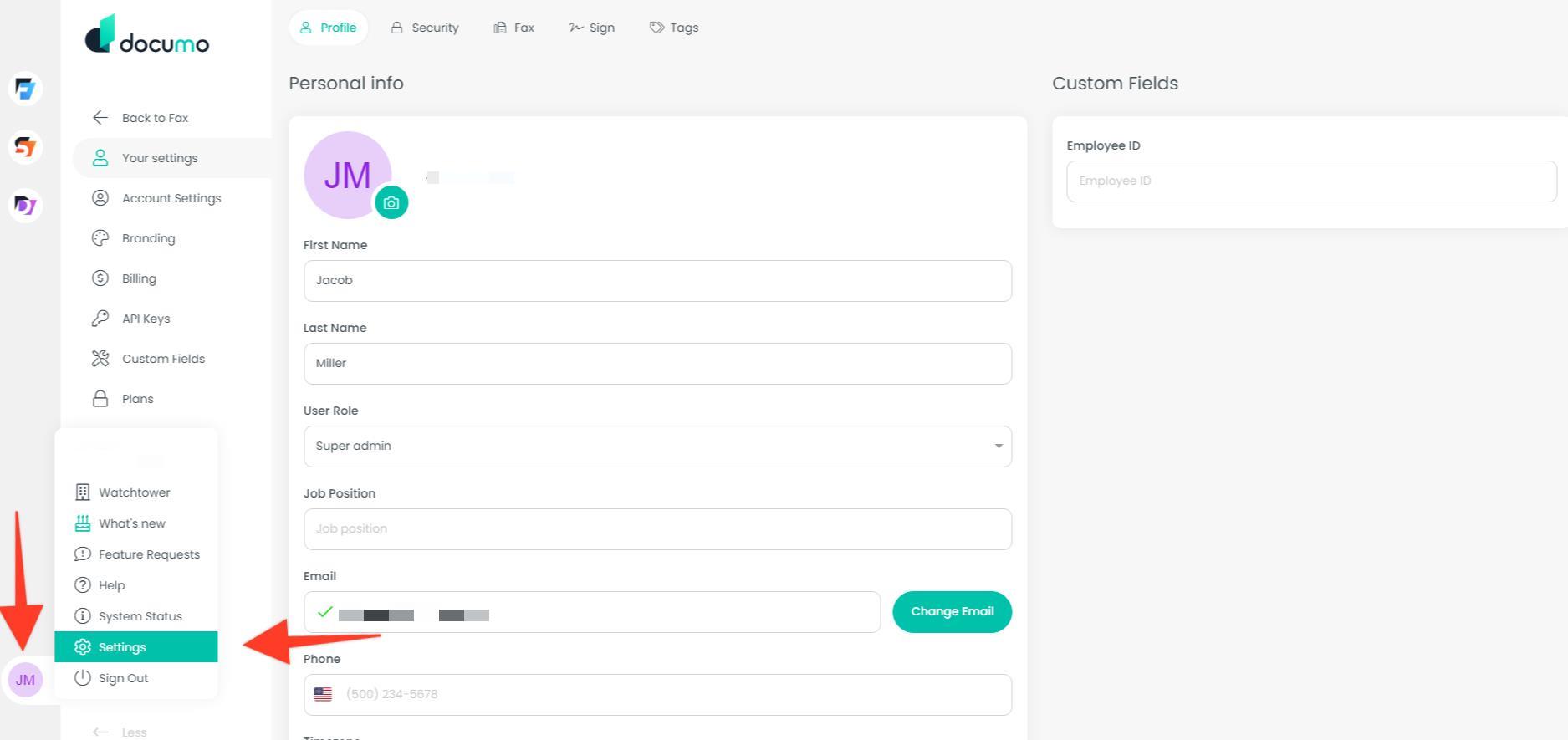 When you click on "fax" at the top, your master fax settings are shown here: this is where you can set your fax caller ID (shown below)



Once in management settings, if you navigate to "users" on the left panel, this will allow you to view and manage all user settings


Admins will also have additional settings and management items available under fax settings. These are accessible by navigating back to the main screen (clicking mFax at the top will easily take you there)
The first link is "numbers". Here you are able to not only view all of the fax numbers associated with your account but also assign and/or change numbers associated to chosen users. You can also provision new numbers to your account in this section.



The next link is FaxBridges. This section will allow you to administer and view settings on any FaxBridges you have in your account as well as see which units are online.



Lastly, is the Reports link. This is where you will see a snapshot of your monthly usages including pages sent and received as well as the duration. You are also able to run detailed usage reports for any or all of your users and/or sub-accounts. All reports are also downloadable as CSV files for your convenience.