To update your billing contact in the portal, the owner of the account will want to click on their initials/picture on the bottom left part of the portal, then click billing, then the billing contact tab: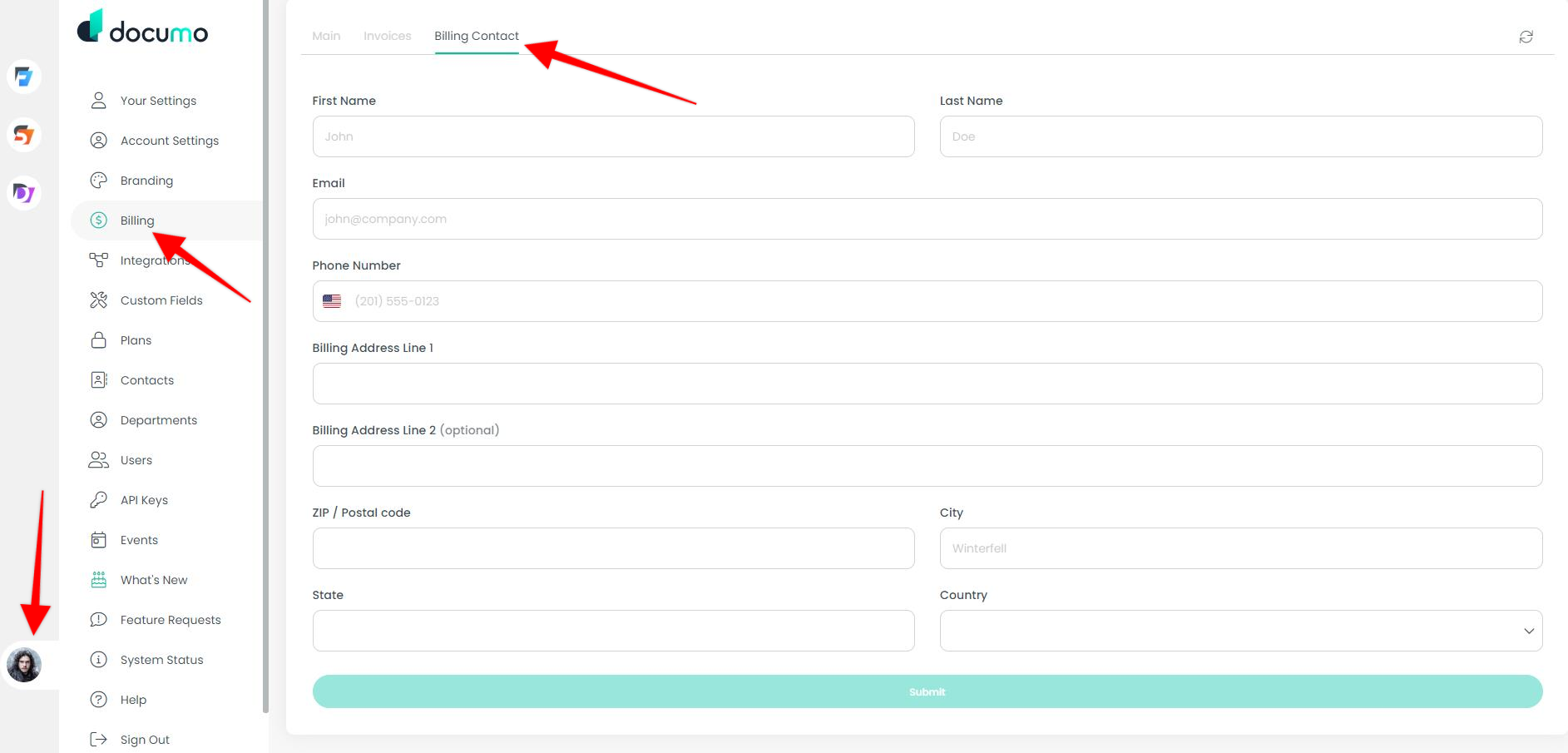 Next, fill out the billing contact form and click submit. This will update the billing information that is on file for the account. The email address provided on the form is the email that will receive billing invoices.
Please contact support@documo.com or billing@documo.com to add additional email addresses for receiving invoices.