This article will cover how you can sign up for a free trial for mFax.
To start, visit our pricing page found here.
From here, you will be able to review our available plans for trial.
Once you have selected the plan you would like to trial you will select the "Try For Free" button at the top of that plan.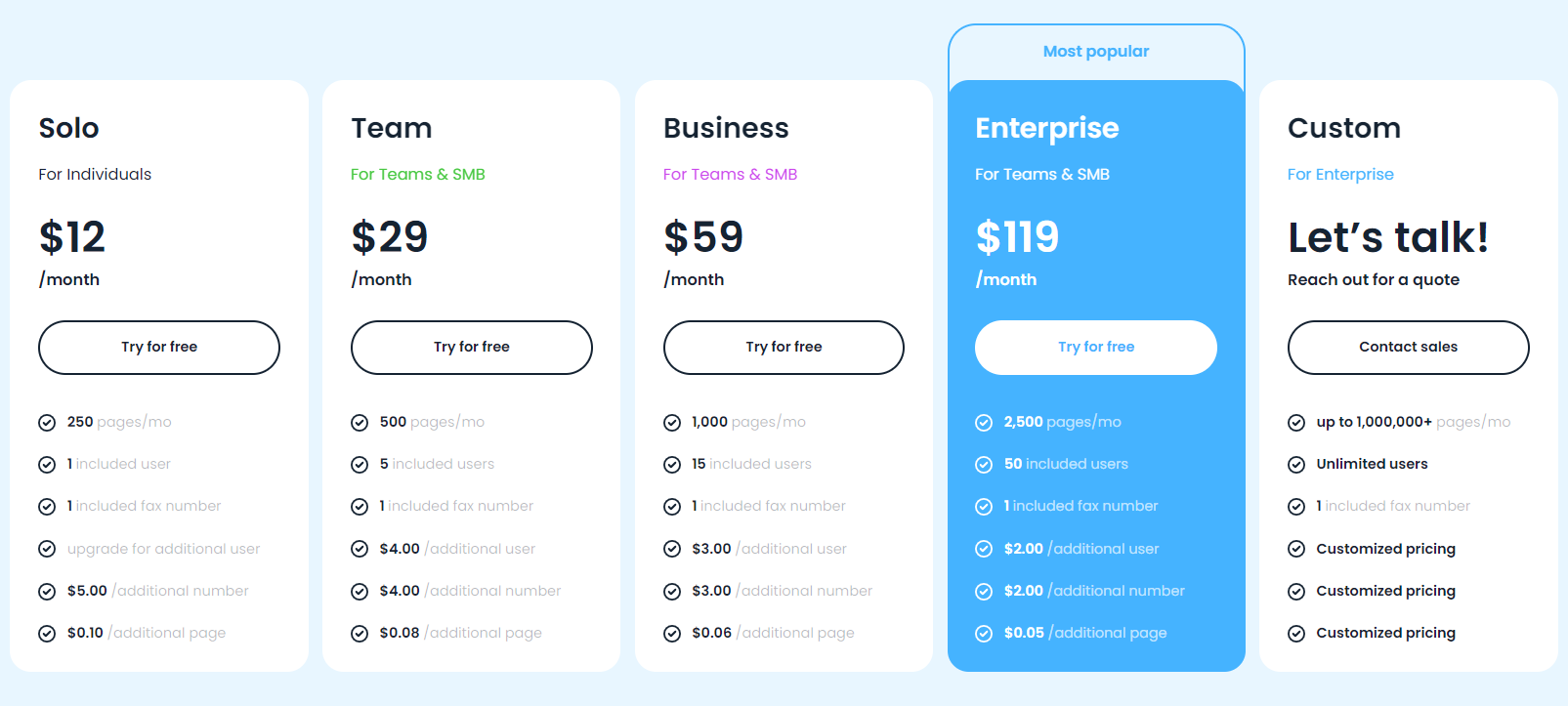 You'll be prompted to create an account and it will look like the screenshot shown below. Fill in your information and click Sign Up at the bottom. You can also create your account using your Google or Office 365 account.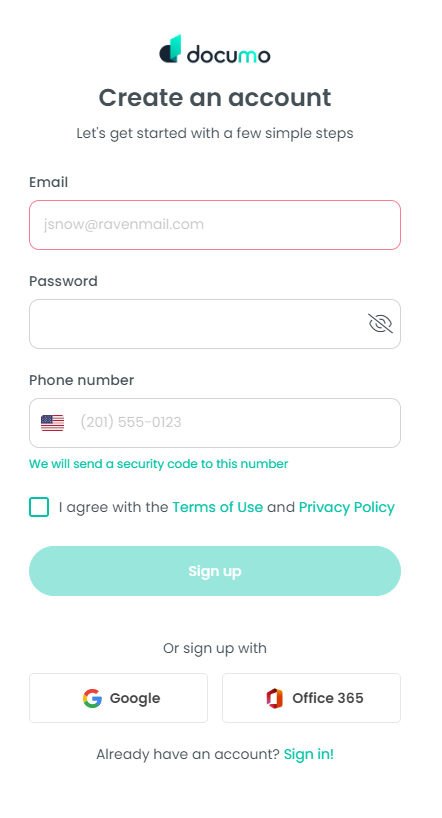 After you have done this, it will text a verification code to your phone. You will also have the option to receive a phone call with your code if you do not have access to texts at the number provided.
Once you enter the code, you will be loaded into your portal to sign up for your free trial like shown in the screenshot below. You'll simply just need to select Free Trial next to the plan you would like to trial then select continue in the top right corner.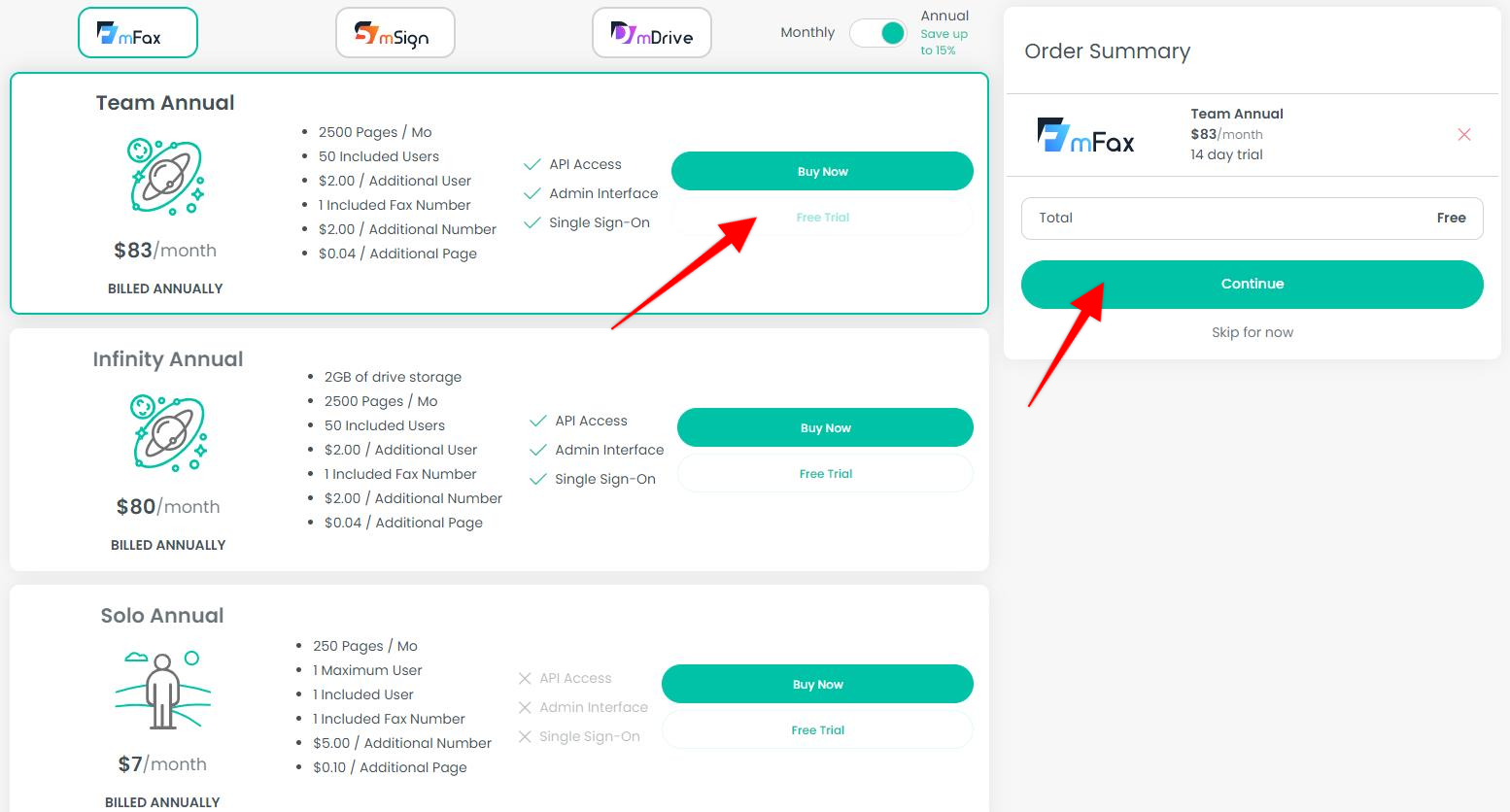 You will also have an mSign subscription included in your free trial and it will prompt you with that information after selecting continue. Select a plan to trial, or select 'Skip for now'.

Once you press continue after you receive that prompt you will be loaded into your portal and after verifying your email address you will be ready to start faxing!
[Note: Only 50 Completed pages for Inbound/Outbound faxes are provided during your introductory trial period.]