This article will show you how to set your caller ID.
First you will click your initials in the bottom left part of your screen. Then click the 'Your settings'.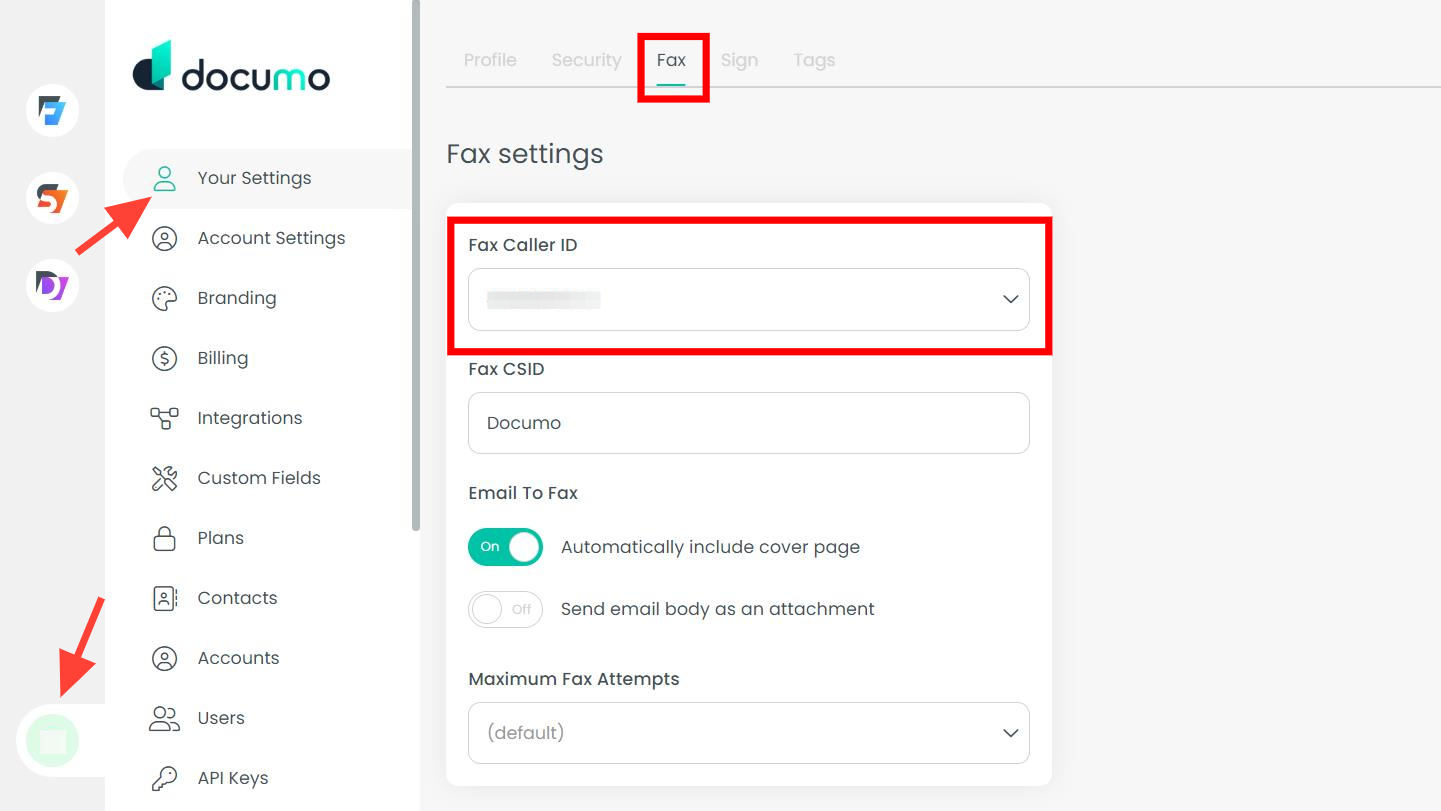 Next, click the 'Fax' tab at the top. Then you will see 'Fax Caller ID', and this is where you will put in the fax number that is owned by your account.