If you are looking to manage your incoming Documo notifications and you are Slack user, you are going to love our Slack Integration. Once installed, users are able to send faxes, receive notifications, check on fax status, and save files to the platform all from Slack.
Navigate to your Integrations page and click on 'Set Up'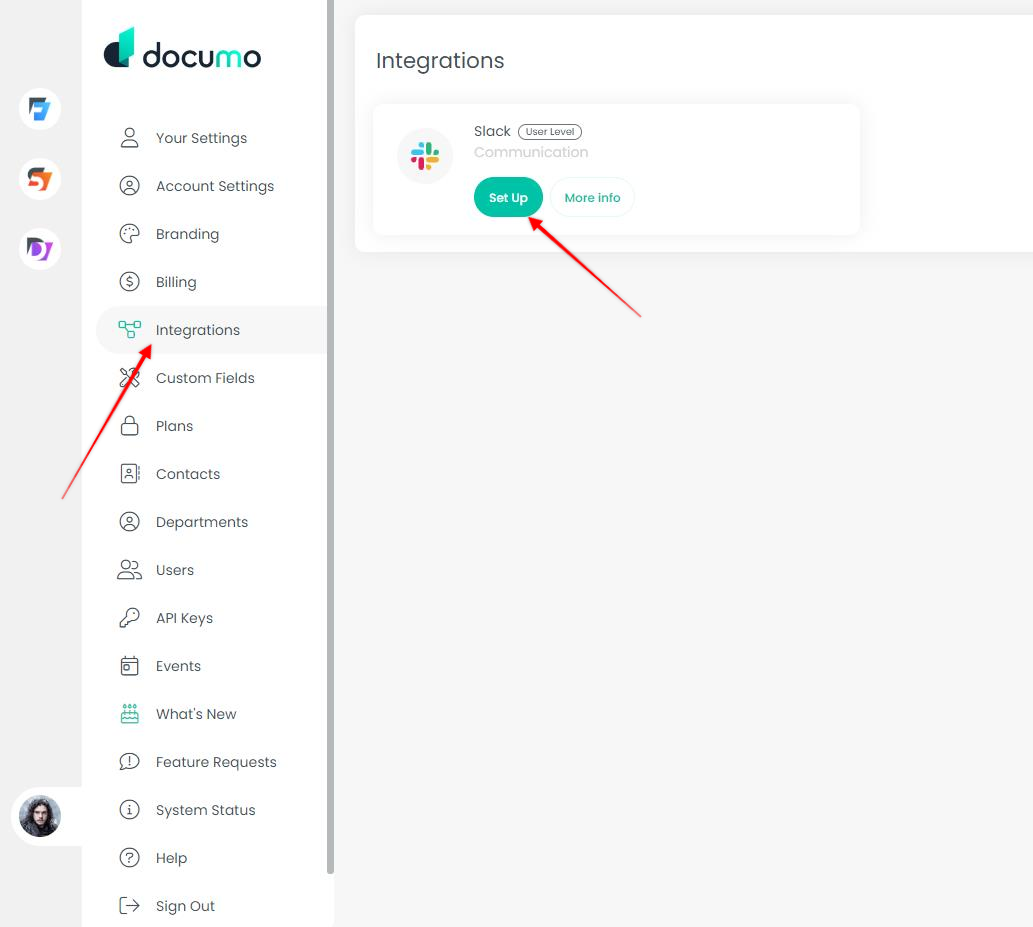 2. Allow the app to access your workspace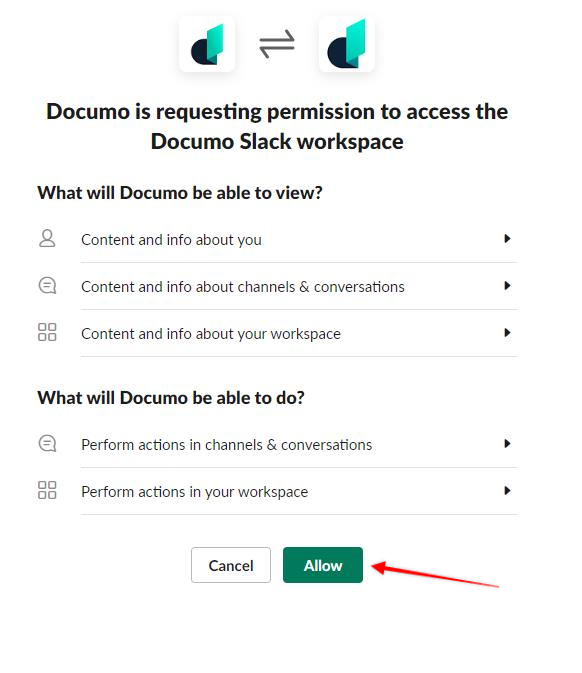 3. Adjust your preferences. For testing's sake, toggle on all options. Select the mDrive folder that you want any files from Slack saved to.
4. Once installed, your Documo app will teach you more about the integration.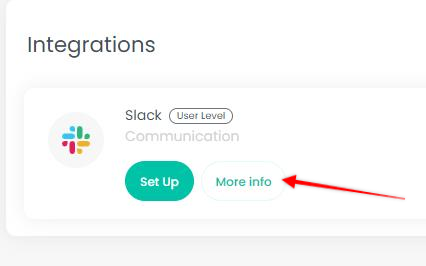 How to Test Notifications
mFax
Send yourself or have someone send you an inbound fax. You should receive a notification alerting you of an inbound fax.
mSign
Send someone an mSign doc to sign. Once they complete the doc, you should receive a notification that the document is complete.
Have someone send you a mSign doc to sign. You should receive a notification telling you your signature is requested.
If you have any further questions, reach out to our Customer Support Team!