We offer a variety of filter settings to make it easy to find the faxes you are looking for. Here are step by step instructions on how to adjust the date range filter, as well as helpful videos.
The date range field is used to filter your history for longer than 30 days. By default your history will only show faxes from the last 30 days. You can extend this up to 12 months.
When you sign into the portal, you will click on 'History' on the left. This will bring you to your history page. You can then click on the down arrow in the circle on the upper right of the screen (to the right of your inbound/outbound options). This will open up your filter settings. From here, you can click on the calendar icon and adjust the range to find the faxes you are looking for. Click on the 'Filter' button and your history will be filtered by the range specified.
Below is a video guide on how to do this.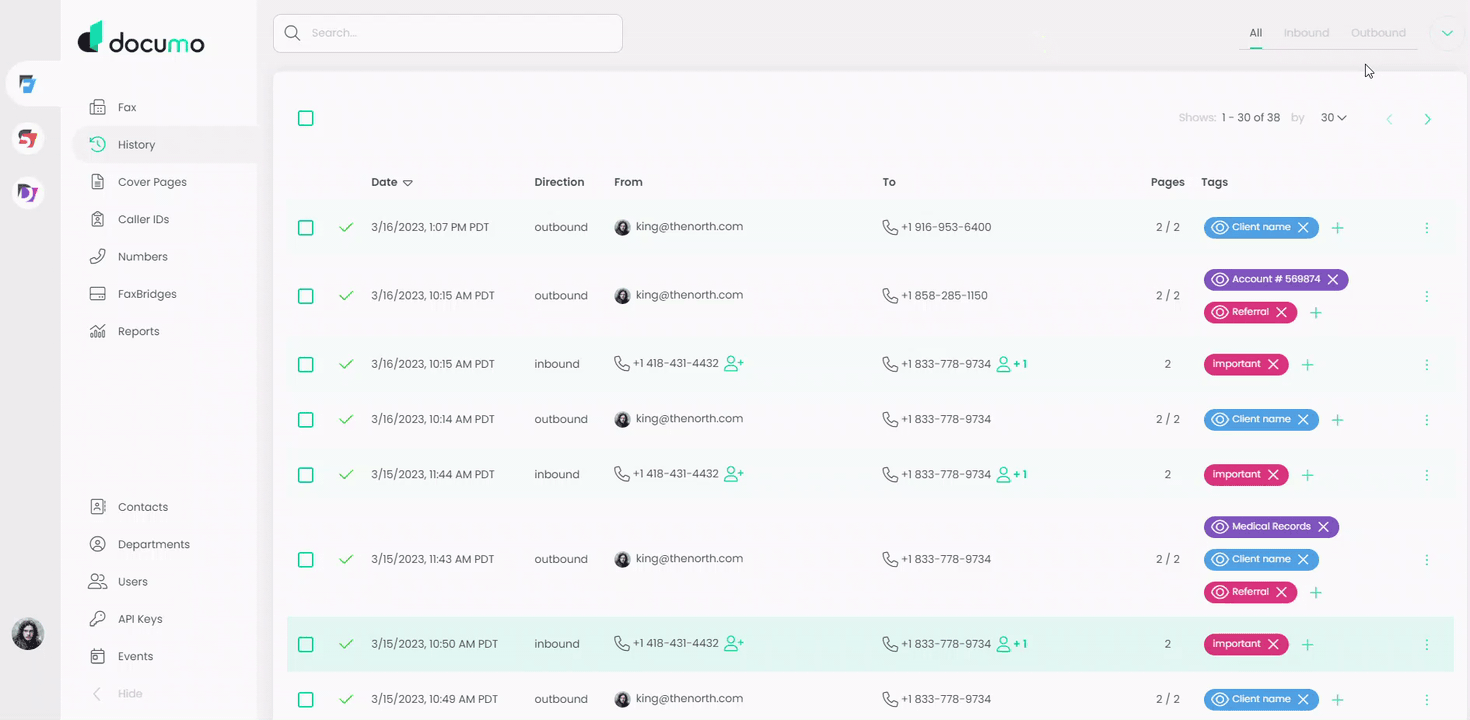 If you are still unable to find the faxes you need, please try to refresh your page and possibly clear your cache/cookies. If your faxes still do not appear, please open a live chat with our support team or email us at support@documo.com.