You must have a permission level of "owner" to view invoices (or any billing information) in the system.
Note: Please speak with your account manager to set user permission levels.
Viewing invoices is quick and easy and can be done directly from the web portal.
Just follow these simple steps:
Login to your account at https://app.documo.com
Click on your initials or picture on the bottom left.

From here select the billing tab on the left and then the invoices tab at the top.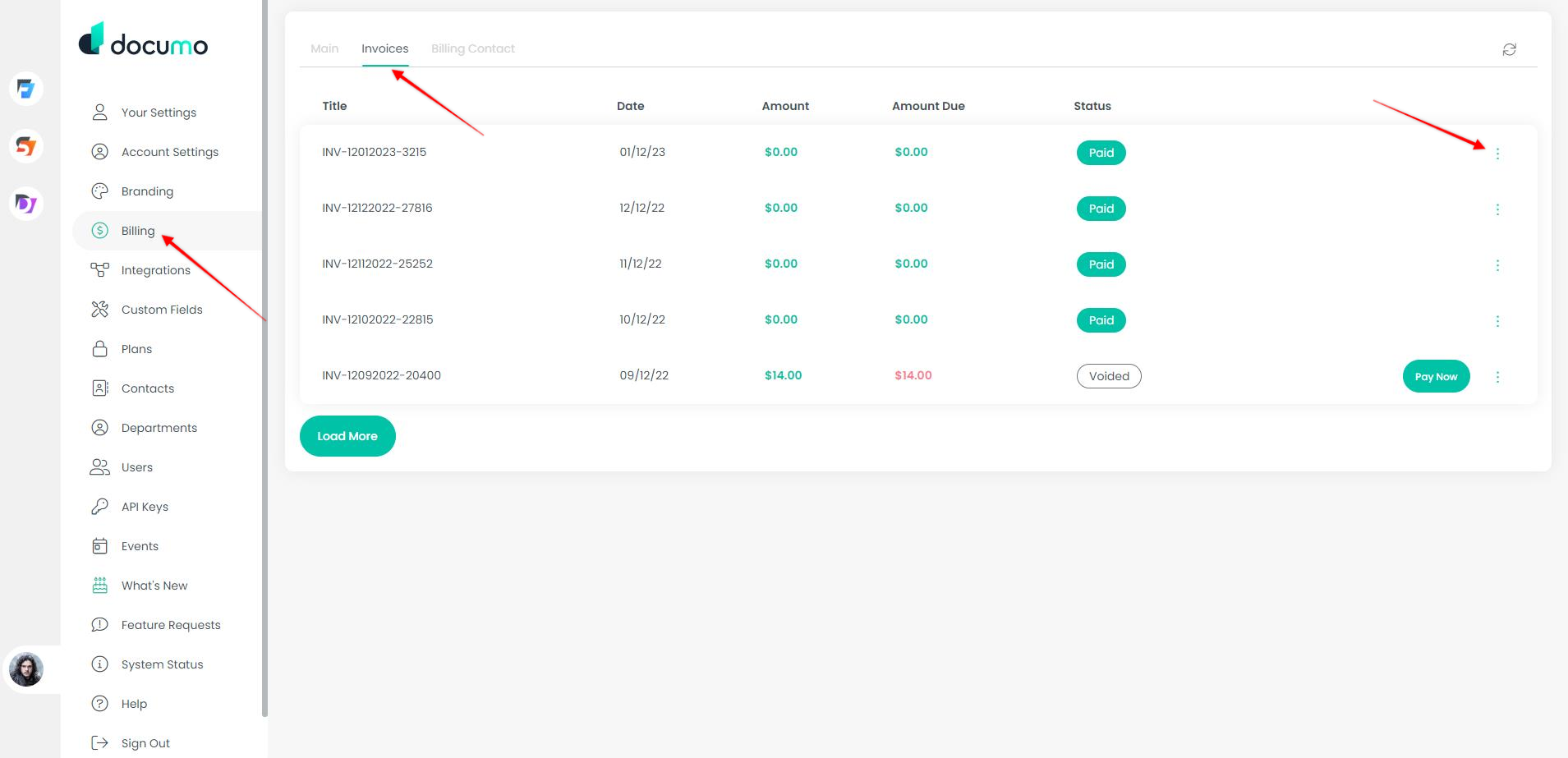 Click on the three dots to the right of the invoice and then select the download invoice button.
You can also pay the invoice from this screen and generate a report for the invoice.
You have successfully downloaded the invoice for viewing!